Policies & Tuition
Download Liability Waiver Release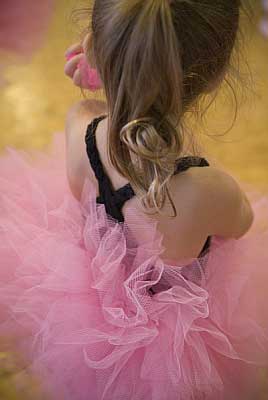 ATTENDANCE
Regular attendance is essential for proper dance development. There are no refunds for missed lessons or holidays. You may make-up a class, missed for any reason, by attending another class suitable to you. The make-up class list is available on the Schedule & Calender's page
VISITATION/OBSERVATION DAYS
I have found that a student's concentration is much better if a parent is not present during their lesson, however, I also understand the parents wish to show support and see progress. Therefore, the first lesson in November, February and April is set aside as an observation day. Special exceptions are never a problem for visiting relatives etc..
Due to Covid-19 restrictions all observation days are postponed until further notice.
INCLEMENT WEATHER
Silverton Ballet will follow the guidelines set by Silver Falls School District. If school is closed due to weather issues, we will be also. During 2 hour delays, we will be open as usual.
PERFORMANCE
Silverton Ballet will present a children's musical theatre production in early June. There are also many performance opportunities at local events through out the year.
Dress Code
Ballet ages 3-8: Pink ballet shoes with elastic-Pink tights-Any color leotard (may have graphics on the front and/or an attached skirt)
Ballet ages 9&Up: Pink ballet shoes with elastic-Pink tights-Any color leotard-May wear a skirt
Adult Ballet: Any color ballet attire that you can move well in. If you are more comfortable in leggings and a top rather than tights and a leotard, that is fine
Ballet/Tap Combo: Same clothing and shoes as ballet ages 3-8-Black tap shoes
Ballet/Jazz Combo: May wear ballet or jazz clothing-Either pink ballet slippers or black jazz shoes (this class generally does a jazz dance in the recital)
Tap: Any dance attire, black tap shoes
Jazz: Leggings and a tee shirt- OR tights, dance shorts and top
Modern: Leggings and a tee shirt- OR tights, dance shorts and top. 1/2 soles or barefoot
Hip-Hop: Any clothing that the dancer can be easily move in-Athletic shoes
Future Foxes Dance Team & Pom: Leggings and a tee shirt- OR tights, dance shorts and top. Black jazz shoes are prrobably the best option for this class.
Summer Camps: Dancers can wear ballet, jazz, hip-hop attire, or anything they feel comfortable in
Male ballet dancers should wear dark sweats or long shorts, and a t-shirt
Black ballet shoes with elastic for boys
Black jazz shoes for K-8th grade
Tan jazz shoes for high school and all advanced dancers
Hair should be off the neck for all classes
No jewelry that interferes with movement
RULES
No chewing gum in class
Small children should use the restroom before class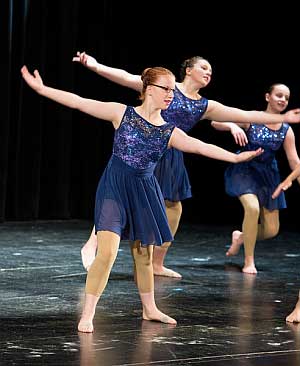 ENROLLMENT AND TUITION
All accounts must have a credit card on file to be used for tuition and all other account expenses.
A student may enroll by completing a registration form and paying a non-refundable registration fee ($20.00 for one student or $25.00 for a family).
All tuition is payable in advance and is due on the 1st of each month, no later than the 5th.
There will be a $10.00 late fee charged to all accounts paid after the 5th.
Tuition consists of a fixed monthly charge, based on the # of classes a student/family is enrolled in. This means occasionally there will be 3 or 5 weeks in a month. 5th week classes are in lieu of classes missed due to holidays, thus the monthly charge will not change throughout the year.
Any class missed for any reason may be made up in another class.
In order to drop a class, the studio must be informed either by phone or email. There will be no refunds if class is dropped after tuition has been paid for the month. Simply not showing up for class is insufficient as notification. Tuition will continue until personal notification has been made.
Tuition is non-refundable.
There will be a $20.00 charge for all returned checks
Studio communication
SBPAC uses electronic forms of communication; email, text, parent portal, studio website, and occasionally facebook and instagram. Studio calendar, make up list, and many other informational documents are housed on this website, please check here first for any questions. Please be sure that your information is correct in the danceworks parent portal. It is also helpful to commit to regularly checking for communication.
Tuition Schedule
Class pricing is based on the amount of time that a student is dancing per week, not the number of classes they are attending. For instance, if a student is taking 1 one hour ballet class, and 1 one and a half hour jazz class, that student would be dancing two and a half hours per week, at a monthly cost of $95.00. When multiple family members are taking class, the hours are calculated collectively. As an example, If one dancer is taking 1 one hour class, and their sibling is taking a 45 minute class, then the family is dancing one and three quarter hours per week, at a monthly cost of $75.00.
| | |
| --- | --- |
| Hours Per Week | Monthly Tuition |
| 1/2 hour | $44.00 |
| 45 minutes | $48.00 |
| 1 hour | $52.00 |
| 1-1/4 | $70.00 |
| 1-1/2 | $76.00 |
| 1-3/4 | $78.00 |
| 2 hours | $81.00 |
| 2-1/4 | $95.00 |
| 2-1/2 | $99.00 |
| 2-3/4 | $102.00 |
| 3 hours | $106.00 |
| 3-1/4 | $119.00 |
| 3-1/2 | $123.00 |
| 3-3/4 | $126.00 |
| 4 hours | $129.00 |
| 4-1/4 | $143.00 |
| 4-1/2 | $147.00 |
| 4-3/4 | $150.00 |
| 5 hours | $154.00 |
| 5-1/4 | $170.00 |
| | |
| --- | --- |
| Hours Per Week | Monthly Tuition |
| 5-1/2 | $174.00 |
| 5-3/4 | $177.00 |
| 6 hours | $179.00 |
| 6-1/4 | $193.00 |
| 6-1/2 | $197.00 |
| 6-3/4 | $200.00 |
| 7 hours | $204.00 |
| 7-1/4 | $218.00 |
| 7-1/2 | $222.00 |
| 7-3/4 | $225.00 |
| 8 hours | $229.00 |
| 8-1/4 | $243.00 |
| 8-1/2 | $247.00 |
| 8-3/4 | $250.00 |
| 9 hours | $254.00 |
| 9-1/4 | $268.00 |
| 9-1/2 | $272.00 |
| 9-3/4 | $275.00 |
| 10 hours | $279.00 |
| Unlimited | $304.00 |