Covid Policies
THESE PROTOCOLS ARE CHANGING ALMOST DAILY SO PLEASE CHECK BACK REGULARLY!
GENERAL INFORMATION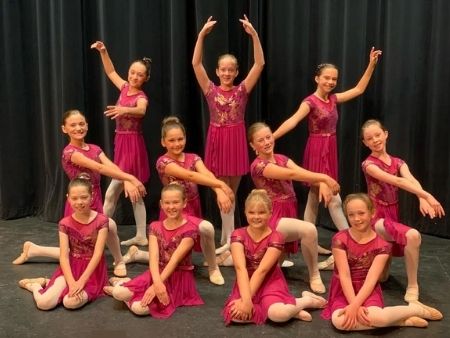 Parents should conduct their own health assessment of their dancer at home before class.
Keep your dancer home if they are coughing, sneezing, have a fever, stomachache, body aches, sore throat, chest congestion, or any symptoms of illness.
Class start and release times have been staggered to ease congestion entering and exiting classes.
Dancer's temps will be taken as they enter the classroom and hand sanitizer will be applied. Any dancer with a temp of 99.6 or higher will be sent home.
We are optimistic that our lobby and dressing rooms will be open soon! However, in an effort to minimize the amount of foot traffic through the studio, and still maintain social distancing, our lobby and dressing rooms will remain closed to parents, siblings and guests at this time.
Ages 6 and under may have 1 parent enter with them if needed.
ATTIRE/HAIR/WHAT TO BRING
Have your dancer already dressed in their dance clothes. Please have them in the appropriate attire for the genre of dance they are attending.
Have hair in a ponytail and off of the face.
Pack a small bag containing shoes, water bottle and anything else needed for class. No toys or extra belongings from home.
If your child uses an inhaler feel free to send it with your dancer
TO MASK OR NOT TO MASK
On February 28, 2022 Governor Kate Brown announced that effective March 11, 2022 indoor mask requirements are lifted.
Because we know that families comfort levels can be vastly different, please let us know (and be sure your child knows) if you would like your dancer to remain masked during active class time.
Once our current supply runs out, Silverton Ballet will no longer provide masks for our dancers.
We will continue to follow all CDC guidelines, and highly recommend that all unvaccinated people continue to mask up.
VIRTUAL OPTIONS
We have the ability to host all classes virtually but will only log into Zoom when necessary and by parent request a minimum of 3 hours before class. The virtual ​option will only be used due to a dancer being sick or having to quarantine due to an exposure. We will not log in to zoom for each class on a regular basis.

DROP OFF
Please drop your dancer off at the front door no earlier than 5 minutes before your class start time.
To establish confidence we encourage all dancers to say goodbye to parents at the front door.
For our younger dancers age 6 and under one masked parent may come into the studio with their child.
Each dancer will stand or sit on a socially distanced marker and wait for their instructor.
PICK UP
After our fun dance class is over please arrive promptly for pick up.
Waiting outside under the awning will help avoid congestion in the lobby as well as provid an added level of safety.
Hand sanitizer will be applied as dancers exit the classroom.